Vegetables
Vegetables come from all parts of the plant kingdom.We consider grains, beans, fruits and nuts as separate categories of foods, and lump all of the other edible parts of plants as "Vegetables". This catch-all food group includes leaves (lettuce, spinach, kale); stalks (celery, asparagus), flowers (artichokes, broccoli, cauliflower), young seeds (green peas, lima beans) and roots or tubers (carrots, beets, potatoes.) Fruits that are not sweet, such as tomatoes, peppers and eggplants, are included in the list of vegetables.
Most vegetables have a very high water content and lots of fiber, so they add a lot of bulk to meals without many calories. The colors of vegetables give clues to their vitamin content: darker green vegetables are usually good sources of B vitamins, while red and yellow ones are high in vitamins A and C; but all vegetables contain vitamins, minerals and phytochemicals, so everyone should eat as wide a variety as possible.
The nutritional content of vegetables is usually highest in those that are eaten fresh-picked and raw, but not always. Some phytochemicals are not released until the vegetable is cooked; for example, tomato sauce and tomato paste are better sources of a cancer-preventing phytochemical, lycopene, than fresh tomatoes. The nutrient content of frozen and canned vegetables is plenty high enough to make them worthwhile additions to your meals. Variety is the key; eat the widest possible array of raw and cooked vegetables, selected and prepared to suit your tastes, your budget and your convenience.

Root vegetables: Some plants have storage roots or tubers that contain large amounts of starch or sugar. The root vegetables include carrots, potatoes, beets, parsnips, sweet potatoes, yams, yuca, taro and various tropical roots. Root vegetables should be treated with the same caution as fruits by people who are diabetic or trying to lose weight: eat them in combination with other foods, not by themselves. A baked potato or carrots eaten by themselves as snacks will cause a sharp rise in blood sugar, but if you avoid them completely, you deprive yourself of their vitamins and phytochemicals. When you eat them with other foods, you slow the rise in blood sugar. (Watery, fibrous root vegetables such as radishes or onions do not require this caution.)
Vegetables (Fresh, Frozen, Canned or Dried)

Alfalfa sprouts

Amaranth leaves

Arugula

Artichokes

Asparagus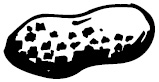 Avocados

Bamboo shoots

Bean sprouts

Beans, green

Beans, yellow snap

Beans, lima

Beet greens

Bok choy

Broccolli

Broccoflower

Broccolini

Brussels sprouts

Cabbage

Cabbage, Chinese

Cabbage, Napa

Cabbage, red

Cabbage, savoy

Cauliflower

Celery

Chard, swiss

Chayote

Collards

Corn

Cress, garden

Cucumbers

Dandelion greens

Eggplant

Endive

Escarole

Fennel

Grape leaves

Kohlrabi

Leeks

Lettuce

Mizuni greens

Mushrooms

Mustard greens

Okra

Onions

Onions, spring or green

Palm hearts

Peas, black-eyed

Peas, green

Peas, snow

Peas, sugar snap

Peppers

Pumpkin

Radicchio

Radishes

Rapini

Seaweed

Shallots

Soybeans, green

Spinach

Squash, summer

Squash, yellow

Squash, crookneck

Squash, zucchini

Squash, winter

Squash, butternut

Squash, acorn

Squash, hubbard

Squash, spaghetti

Swiss chard

Tomatillos

Tomatoes

Water chestnuts

Watercress

Mixed vegetables

Vegetable soups

All other vegetables except root vegetables